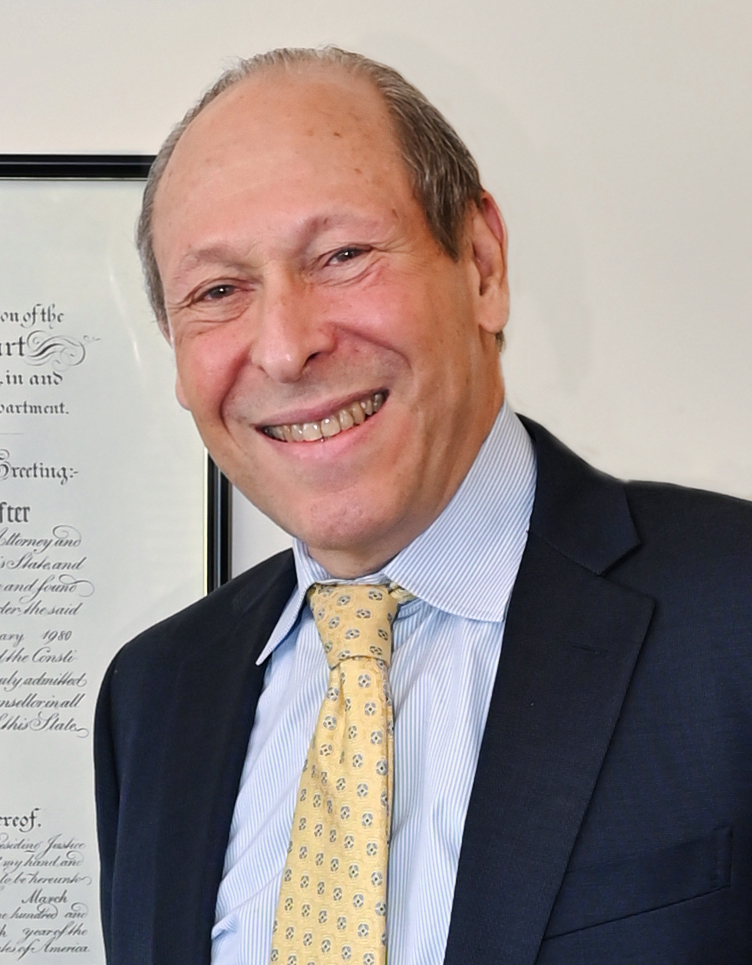 Mr. Klafter has more than twenty years experience prosecuting securities and commercial litigation. He was an attorney with the United States Department of Justice-Antitrust Division, an associate with Kreindler & Kreindler, and, from 1988 to 2003, a partner of Bernstein Litowitz Berger & Grossmann LLP. Early in his career, Mr. Klafter was one of the principal lawyers responsible for the prosecution of over 100 defendants to recoup the losses suffered by the purchasers of municipal bonds issued by the Washington Public Power Supply System when it defaulted on those bonds. That litigation resulted in the recovery of over $800 million and was one of the largest securities fraud settlements in history.
Mr. Klafter has served as a lead counsel in prosecuting numerous securities class actions on behalf of investors in common stock, municipal bonds, convertible debentures, and preferred stock in which hundreds of millions of dollars have been recovered on behalf of investors. Among his many notable achievements are the recent recovery of $48 million in In re Independent Energy PLC Securities Litigation, the decision of the Second Circuit Court of Appeals reversing the district court's dismissal of plaintiffs' complaint in In re Scholastic Corp. Securities Litigation, and a significant recovery on behalf of holders of Sun Oil Company preferred stock in litigation over the indenture governing the stock. He also successfully challenged Delaware regulations governing the disposal of solid waste on behalf of waste haulers, the laying of fiber optic cable along railroad rights of way on behalf of adjoining landowners, and efforts to impose the cost of Y2K compliance on businesses and medical practices by suppliers of various computer software.
Mr. Klafter is a member of the Class Actions and Derivative Suits Committee of the Litigation Section of the American Bar Association and a member of the Faculty of the Practicing Law Institute. He has also lectured and published extensively on securities litigation issues.
Mr. Klafter graduated from Syracuse University in 1975 with a B.A. in Mathematics and a B.S. in Electrical and Computer Engineering. He received his J.D. from Rutgers University School of Law in 1979 where he was Associate Editor of the Rutgers Camden Law Journal. He is a member of the Bar of the State of New York, the United States District Court for the Southern District of New York, other federal district courts, the Second Circuit Court of Appeals, and the Supreme Court of the United States.
Judge at American Bar Association National Appellate Advocacy Competition (NAAC) (March 1, 2008)
Document Retention and Destruction in New York (Lorman Education Services, January 23, 2008)
New York State Bar Association, Committee on Securities Litigation and Committee on Class Actions of the Commercial and Federal Litigation Section, and Committee on Continuing Legal Education program entitled: Recent Developments in Shareholder Litigation and Related Government Enforcement Initiatives, June 10, 2005 (New York)
New York State Bar Association Annual Meeting, Commercial and Federal Litigation Section Presentation on Class Actions, January 28, 2004 (New York)
American Conference Institute program entitled: Trying and Defending Securities Class Actions: New Claims * New Targets * New Strategies For Settlement and Trial (Co-Chair), June 24-25, 2003 (New York)
American Conference Institute program entitled: Securities Enforcement and Litigation, The Latest Developments on Financial Reporting Violations, the Consequential Lawsuits and Enforcement Regulatory Actions: Triggers, Targets, Major Policy Reforms and Newest Exposures – September 19-20, 2002 (New York)
Practicing Law program entitled: Securities Litigation 2000, September 2000 (New York)
Practicing Law Institute program entitled: Litigation Strategies for Year 2000 Claims – March 16, 2000 (New York)
Practicing Law Institute program entitled: Understanding, Preventing & Litigating Year 2000 Issues – Practical Strategies and Industry – Specific Solutions – July 12-13, 1999 (Washington, D.C.)
The Association of the Bar of the City of New York program entitled: Alternatives to Litigating Y2K Disputes – May 11, 1999
Central and Western New York Chapter of the American Corporate Counsel Association Chapter Luncheon – April 28, 1999
Fulcrum Information Services, Inc. program entitled: The Year 2000 Corporate Counsel Institute – April 21-22, 1999 (New Orleans, LA)
Practicing Law Institute program entitled: Understanding, Preventing & Litigating Year 2000 Issues – Practical Strategies and Industry – Specific Solutions – March 29-30, 1999 (New York)
The Center For Strategic & International Studies Forum entitled: Will Y2K lead to a Litigation Frenzy?: Policy Implications and Responses – February 9, 1999 (Washington, D.C.)
The Association of the Bar of the City of New York & The American Bar Association program entitled: Y2K: D& O and Professional Liability Exposures to and Insurance Coverage for the Millennium Bug – November 5, 1998 (New York)
Practicing Law Institute programs entitled: Understanding, Preventing & Litigating Year 2000 Issues — What Every Lawyer Needs to Know Now – July 20, 1998 (Chicago); September 16, 1998 (New York); November 19, 1998 (via Satellite)
The Association of the Bar of the City of New York program entitled: Company Communications with Securities Analysts: How the Process Works and How it Can Go Wrong (moderator) – June 11, 1998 (New York)
"Spoliation of Evidence – How To Avoid It And The Consequences If You Don't", presented at January 23, 2008 Lorman Education Services "Document Retention and Destruction in New York" program.
"Whither the Opportunities to Litigate Security Class Actions in State Courts? – New Developments Under SLUSA and the Bankruptcy Code Seek to Lock the State Courthouse Door," presented at June 10, 2005 New York State Bar Association, Committee on Securities Litigation and Committee on Class Actions of the Commercial and Federal Litigation Section, and Committee on Continuing Legal Education program.
"Who's In Charge? The Lead Plaintiff Provisions Of The PSLRA Come Of Age," presented at January 28, 2004 New York State Bar Association Annual Meeting, Commercial and Federal Litigation Section program on Class Actions and published in the NYSBA NY Litigator, Vol. 9, No. 1, Fall 2004.
"From Central Bank to Enron: The Demise and Revival of Secondary Actor Liability," presented at June 24-25, 2003 American Conference Institute program.
"Holding All the Wrongdoers Responsible: The Pitfalls of Recovery from Secondary Actors," presented at September 19-20, 2002 American Conference Institute program.
"Year 2000 Disclosure Obligations of Public Companies and the Consequences of Non-Compliance" at 417-448 (PLI Intellectual Property Handbook Series No. G-586, December 1999)
"Year 2000 Litigation: Sorting Out Responsibility for the Costs and Consequences of Y2K Compliance" at 1213-1249 (PLI Intellectual Property Handbook Series No. G-571, September-October 1999)
"Settling Year 2000 Litigation: The Plaintiffs' Perspective", Y2K Counselor, Vol. 1, No. 12, September 1999.
"Year 2000 Litigation: The Battle to Shift the Costs of Y2K Compliance" at 1255-1289 (PLI Intellectual Property Handbook Series No. G-561, May-July 1999)
"Disclosure Issues For the Year 2000: Truth … Or Consequences?", BLBG Institutional Investor Advocate, Vol. 1, Second Quarter 1999
"Year 2000 Litigation: The Battle to Shift the Costs of Y2K Compliance" at 1089-1120 (PLI Intellectual Property Handbook Series No. G-556, March 1999)
"Millennium Madness: How to Prepare for Y2K Litigation", GiGa Y2K Legal Bulletin, August 1998
"Three Scenarios of Potential Y2K Damages", GiGa Y2K Legal Bulletin, October 1998
"Preparing for Year 2000 Litigation: The Plaintiff's Perspective", GiGa Y2K Legal Bulletin, December 1998
"Sorting Out Y2K Responsibility", The Journal of Commerce Online Edition, December 8, 1998, at www.joc.com
"Officer and Director Liabilities For The Year 2000 Bug", The Review of Securities & Commodities Regulation, Vol. 31, No. 22, December 23, 1998
Contributing Author, "Forward-Looking Statements and Cautionary Language After the 1995 Private Securities Litigation Reform Act: A Study of Current Practices", Report of the Securities Regulation Committee of the Association of the Bar of the City of New York, published in The Record, Vol. 53, No. 6, at 723 (November/December 1998)
"Year 2000 Disclosure Obligations Of Public Companies and the Consequences of Non-Compliance" at 173-201 (PLI Intellectual Property Handbook Series No. G-541, 1998)