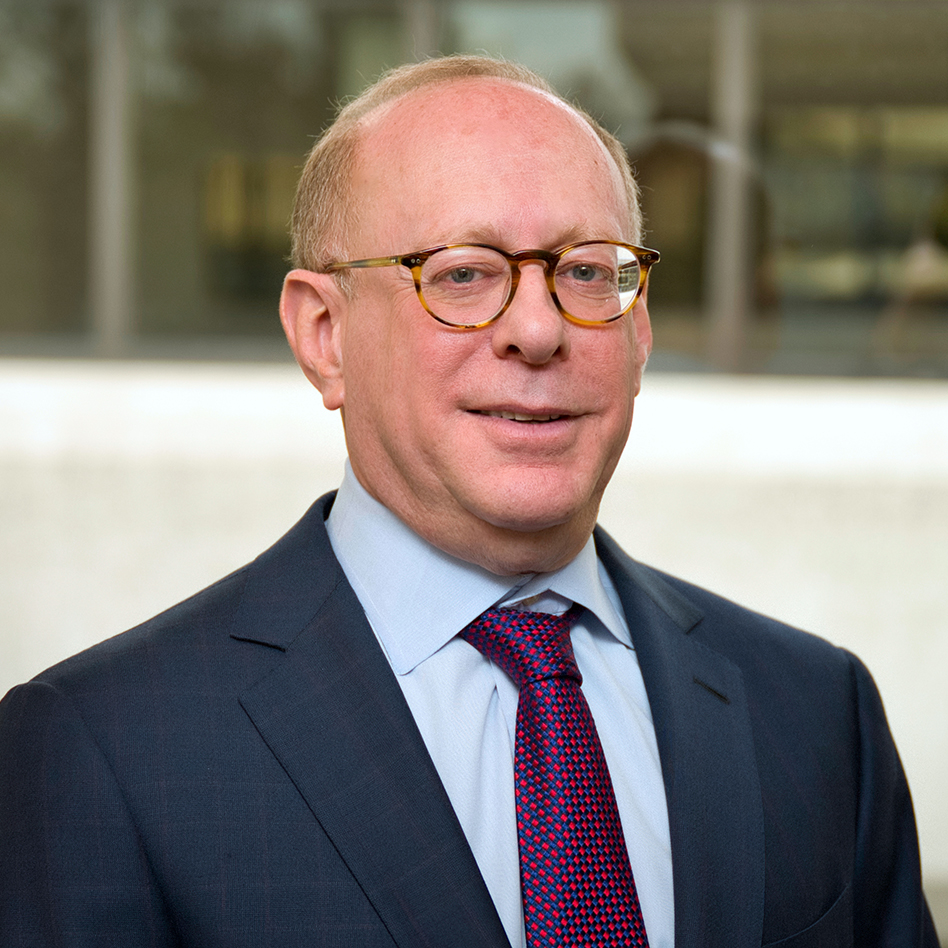 Seth R. Lesser is a founding partner of Klafter Lesser LLP and he practices in the areas of consumer advocacy, wage and hour litigation, securities litigation, and corporate governance, primarily on behalf of defrauded consumers, employees, and businesses. He is admitted to the bars of New York, New Jersey and the District of Columbia, as well as two dozen federal courts,
Summary Of Professional Activities

For over two decades, Mr. Lesser has primarily represented plaintiffs in individual, class, collective and mass tort cases. He regularly speaks and writes on these topics, is a co-editor of a treatise on class action law, and has been interviewed by and quoted in numerous media, from The New York Times to The Wall Street Journal to National Public Radio.
He has been the lead plaintiffs' lawyer in dozens of successful individual, class and/or collective actions in the areas of securities, employment, consumer, privacy, and mass tort litigation. He has represented consumers who lost small amounts of money individually but whose numbers were large to employees whose employers did not pay them overtime to large entities, such as hedge funds who lost tens of millions of dollars. The cases he has led have returned over a billion dollars to his clients.  His cases take him across the country to wherever a company has been engaging in wrongful or illegal activity – from San Diego to Portland, Maine, and from Seattle to Miami. Doing right by people who are victims of companies that defraud or break the law is what drives his passion for being a lawyer and standing up in court.
He has been sole or co-lead counsel in dozens of class or collective actions.  These include his being on the executive or steering committees of many large cases, including a number of Multidistrict Litigation cases, including, for instance, MDL-1346 (In re Amazon-Alexa); MDL-1352 (In re Doubleclick); MDL-1708 (In re Guidant Implantable Heart Devices); MDL-1739 (In re Grand Theft Auto Video Game Consumer Litigation); MDL-1903 (In re Pepsico, Inc. Bottled Water Sales Practices); MDL-2025 (In re Staples, Inc. Wage & Hour Employment Practices Litig.); MDL-1845 (ConAgra Peanut Butter Products Liability Litigation). Among other things, he was the lead New York class counsel in the well-known Fen/Phen diet drug litigation, and, in that case, obtained the first certification under New York law for a medical monitoring class, and was the New York class counsel in the MDL settlement with American Home Products. In one case, a federal court judge, addressing Mr. Lesser in approving a settlement, stated, "the court already held that class counsel was adequate in the context of class certification. But more than just adequate, class counsel's performance in this case has been exemplary." Wilson v. Gloucester County, 06-cv-1368 (JEI/AMD) (D.N.J.).
He has successfully taken cases to trial. In 2009, he won a verdict one of the first Fair Labor Standards misclassification collective cases taken to a jury, resulting in a judgment of $5 million on behalf of 342 collective action plaintiffs, Stillman v. Staples, Inc., No. 07-cv-849 (D.N.J.), a result which led to the $42 million nationwide settlement of MDL-2025. More recently, and in addition to a number of other FLSA and state law class and collective action settlements, he was lead counsel in other wage and hour class settlements that obtained recoveries of $34 million (Nash v. CVS Caremark Corp., 1:09-cv-00079 (D.R.I.)), $31.5 million (Roberts v. The TJX Companies, No. 13-cv-13142 (D. Mass)), $20.9 million (Craig v. Rite Aid Corp., 2013 U.S. Dist. LEXIS 2658, at *38 (M.D. Pa.)), $19.5 million (Goodman v. BURLINGTON COAT FACTORY, No. 11-cv-4395 (D.N.J.), $14 million (Youngblood, et. al. v. Family Dollar Stores, Inc., No. 09-cv-3176 (S.D.N.Y.)), $16.5 million (Thorn v. Bob Evans, No. 12-cv-768 (S.D. Ohio)); $13.9 million (Jacob v. Duane-Reade, No. No. 11-cv-160 (S.D.N.Y.); $10 million (LaPan v Dick's Sporting Goods, No. 13-cv-11390 (D. Mass.). The settlement in the Nash v. CVS Caremark Corp. case was termed by District Judge McConnell "magnificent" at the final approval hearing. Order Granting Final Approval, Nash v. CVS Caremark Corp., No. 1:09-cv-00079, while the final approval decision in Craig v. Rite Aid Corp. (where Mr. Lesser was lead counsel), stated that "To say that Class Counsel vigorously prosecuted this action would be a gross understatement." Craig, 2013 U.S. Dist. LEXIS 2658, at *31.
Mr. Lesser was the National Association of Consumer Advocates' Attorney of the Year in 2005 and was Co-Chair of the Board of Directors of that organization from 2008 through 2013. At present, he is on the Board of Directors and a member of the Board Executive Committee of Public Justice.  Among other things, over the years, has served as the representative of the American Council on Consumer Interests to the United Nations, been on the Second Circuit Courts Committee of the Federal Bar Council, has been active in members consultative groups of the American Law Institute. He also been on the Amicus Committee of the American Association for Justice and was the Co-Chair of the Food-Borne Illness Litigation Group of the American Association for Justice. He is a member of, inter alia, the American Law Institute; the American Bar Association; the Second Circuit Federal Bar Council; the Bar Association of the City of New York; the National Association of Consumer Advocates; the American Association for Justice; and the National Employment Lawyers Association.
Other professional organizational appointments have included previously being the Chair of American Bar Association's Business Law Section's Environmental Litigation Subcommittee (1995-2002); the Co-Chair of the ABA's Business Law Section's Annual Review of Litigation (1995-1998); a member of the New York City Bar Association's Committees on Consumer Affairs (1995-1998) and Federal Courts (1998-2001); a member of the Federal Bar Council's Second Circuit Courts Committee (2006 to date); and Co-Chair of the American Association for Justice's Food-borne Illness Litigation Group (2007-2010). He also was the Chair of the National Association of Securities and Consumer Attorneys' Consumer Committee from 2003 to 2005. He was asked to draft revisions to New York State's class action law (2002-2003; Report, 2003), as well as having been involved in the drafting of numerous recommendations, testimony, reports, and other materials for various professional organizations. His election to the American Law Institute was in 2008 and he actively participated in the Members Consultative Group to the ALI's 2009 adoption of the Principles of the Law of Aggregate Litigation. In addition, Mr. Lesser has served on the Editorial Advisory Board of the Class Action Law Monitor.
Mr. Lesser has been repeatedly chosen as a Superlawyer®, both as a Superlawyer® in the New York Metropolitan Area in the area of class actions and also as one of the 25 best lawyers in Westchester County, N.Y.
Personal Information
Seth Lesser is married and has four daughters. Among other activities, he is a member of the Zoning Board for the Village of Saltaire, New York, and has been the Past President of the Hillholme Association in Chappaqua, New York. He is a member of the Committee for the Oxford-Cambridge Boat Race Dinner in New York City, and he enjoys continuing to be a coxswain, coxing for, among others, Lake Union Boat Club, the Thames Rowing Club (London), Greenwich Crew, at masters' races and such events as the Head of the Charles.
Among a number of others, Mr. Lesser's engagements as a featured speaker have included:
National Consumer Law Center: Speaker at Annual Symposium on Class Actions (Various locations, 2000-2021) and on other topics relating to consumer law

Cambridge Forum on Plaintiffs' Class Action Litigation, Speaker and Committee Member (Various locations, 2018-2021)

Strafford, Employment Contracts After EPIC (Webinar, August 7, 2019)

National Employment Lawyers Association Annual Meeting, Wage & Hour Class & Collective Actions Two Years After Tyson Foods (2018)

Lawline, SCOTUS Review: Tyson v. Bouaphakeo (Webinar, September 19, 2016)

National Employment Lawyers' Association, Wage & Hour Conference (Washington, D.C. May 2015)

National Association of Consumer Advocates: Speaker at various conferences on topics relating to consumer finances, class actions and complex litigation (Various locations, 1999-2015)

National Employment Lawyers' Association, Fall Conference (Washington, D.C. Oct. 2011)

Rand Institute for Public Justice: Conference on Alternative Litigation Finance (Alexandria, Virginia 2010)

New Jersey Association for Justice: Meadowlands Seminar – The New Jersey Consumer Fraud Act (Secaucus, New Jersey, 2009)

Practicing Law Institute: Speaker at multiple conferences, including Consumer Financial Services Litigation (New York, 2000-2003, 2009) and the First through Fourth Institutes on Privacy Law (New York & San Francisco, 2000-2004)

American Council on Consumer Interests: Rent-A-Own – Consumer Issues (Orlando, Florida, August 2008)

American Association for Justice: The Status of Daubert Today (Philadelphia, July 2008)

Federal Bar Council Fall Retreat: Rule 23 in The Second Circuit (Lenox, Massachusetts, October 2007)

American Bar Association: Speaker at numerous conferences and teleconferences, including "Class Actions and Consumers," (ABA Connection Teleconference, June 20, 2007); Fourth National Institutes on Class Actions (October 2005); "Class Action Practice After The Fairness Act of 2005" (Teleconference, March 17, 2005); Internet Privacy Issues (Teleconference Seminar, Sept. 19-20, 2001) (also featured in article on same topic in ABA Journal, September 2001); Business Law Section's Annual Review of Litigation (Various locations, 1995-1998) (co-chair)

Mealy's Publications, Mealey's Drug & Medical Device Litigation Conference (San Diego, May 2007)

Mealy's Publications, Representing Toxic Tort Victims (Philadelphia, Pennsylvania, 2003)

Computers, Freedom & Privacy ("CFP") Conference, Speaker at 12th Annual Conference (San Francisco 2002)

Mealy's Publications, Rezulin Conference, Speaker (Alexandria Virginia, 2000)

Reinsurance Association of America, Speaker on Year 2000 litigation issues (New York, 1999)
Among others, Mr. Lesser's publications include:
The Federal Bar Council, Courthouses of the Second Circuit (2015) (Contributor)

"An Attorney's Reaction to Professor Kolodinsky's Observations," 44(3) The Journal of Consumer Affairs (Fall 2010)

Consumer Class Actions, Fifth through Seventh Editions (2002-to date) (Contributor & Ed.), published by the National Consumer Law Center

"Time price differentials in the rent-to-own industry: implications with empowering vulnerable consumers," 29(2) International Journal of Consumer Studies, 119-24 (March 2005) (co-author)

Annual Review of New York's Consumer Protection Statute, New York Law Journal (annual review articles, 1997-2005)

New Jersey's Consumer Fraud Law, New Jersey Law Journal (review article, 2003)

"Internet Privacy Litigation and the Current Normative Rules of Internet Privacy Protection," Considering Consumer Privacy, Center for Democracy & Technology (March 2003; P. Bruening, ed.) 

"Privacy Law in the Internet Era," Internet Law & Business, September 2002

"The Second Circuit Cuts Back on Diversity Jurisdiction," New York Law Journal (April 16, 1997)

"New Pleading Requirements for Consumer Fraud Suits," New York Law Journal (October 25, 1996)